Business Insurance
Commercial Auto Insurance As a business owner, you need the same kinds of insurance coverage for the car you use in your business as you do for a car used for personal travel -- liability, collision and comprehensive, medical payments (known as personal injury protection in some states) and coverage for uninsured motorists. In fact, many business people use the same vehicle for both business and pleasure. If the vehicle is owned by the business, make sure the name of the business appears on the policy as the "principal insured" rather than your name. This will avoid possible confusion in the event that you need to file a claim or a claim is filed against you.
Whether you need to buy a business auto insurance policy will depend on the kind of driving you do. A good insurance agent will ask you many details about how you use vehicles in your business, who will be driving them and whether employees, if you have them, are likely to be driving their own cars for your business. While the major coverage's are the same, a business auto policy differs from a personal auto policy in many technical respects. Ask your insurance agent to explain all the differences and options.
If you have a personal umbrella liability policy, there's generally an exclusion for business-related liability. Make sure you have sufficient auto liability coverage.
BOP - Insurance companies selling business insurance offer policies that combine protection from all major property and liability risks in one package. (They also sell coverage's separately.) One package purchased by small and mid-sized businesses is the business owners policy (BOP). Package policies are created for businesses that generally face the same kind and degree of risk. Larger companies might purchase a commercial package policy or customize their policies to meet the special risks they face.
BOPs include:
Property insurance for buildings and contents owned by the company -- there are two different forms, standard and special, which provides more comprehensive coverage.
Business interruption insurance, which covers the loss of income resulting from a fire or other catastrophe that disrupts the operation of the business. It can also include the extra expense of operating out of a temporary location.
Liability protection, which covers your company's legal responsibility for the harm it may cause to others. This harm is a result of things that you and your employees do or fail to do in your business operations that may cause bodily injury or property damage due to defective products, faulty installations and errors in services provided.
BOPs do NOT cover professional liability, auto insurance, worker's compensation or health and disability insurance. You'll need separate insurance policies to cover professional services, vehicles and your employees.
Workers Compensation - Employers have a legal responsibility to their employees to make the workplace safe. However, accidents happen even when every reasonable safety measure has been taken.
To protect employers from lawsuits resulting from workplace accidents and to provide medical care and compensation for lost income to employees hurt in workplace accidents, in almost every state, businesses are required to buy workers compensation insurance. Workers compensation insurance covers workers injured on the job, whether they're hurt on the workplace premises or elsewhere, or in auto accidents while on business. It also covers work-related illnesses.
Workers compensation provides payments to injured workers, without regard to who was at fault in the accident, for time lost from work and for medical and rehabilitation services. It also provides death benefits to surviving spouses and dependents.
Each state has different laws governing the amount and duration of lost income benefits, the provision of medical and rehabilitation services and how the system is administered. For example, in most states there are regulations that cover whether the worker or employer can choose the doctor who treats the injuries and how disputes about benefits are resolved. Workers compensation insurance must be bought as a separate policy. Although in-home business and business owners policies (BOPs) are sold as package policies, they don't include coverage for workers' injuries.
Professional Liability
Professionals that operate their own businesses need professional liability insurance in addition to an in-home business or business owners policy. This protects them against financial losses from lawsuits filed against them by their clients.Professionals are expected to have extensive technical knowledge or training in their particular area of expertise. They are also expected to perform the services for which they were hired, according to the standards of conduct in their profession. If they fail to use the degree of skill expected of them, they can be held responsible in a court of law for any harm they cause to another person or business. When liability is limited to acts of negligence, professional liability insurance may be called "errors and omissions" liability. Professional liability insurance is a specialty coverage.
Professional liability coverage is not provided under homeowners endorsements, in-home business policies or business owners policies (BOPs).
EPLI - EPLI covers businesses against claims by workers that their legal rights as employees of the company have been violated.The number of lawsuits filed by employees against their employers has been rising. While most suits are filed against large corporations, no company is immune to such lawsuits. Recognizing that smaller companies now need this kind of protection, some insurers provide this coverage as an endorsement to their Business owners Policy (BOP). An endorsement changes the terms and conditions of the policy. Other companies offer EPLI as a stand-alone coverage. EPLI provides protection against many kinds of employee lawsuits, including claims of:
Sexual harassment
Discrimination
Wrongful termination
Breach of employment contract
Negligent evaluation
Failure to employ or promote
Wrongful discipline
Deprivation of career opportunity
Wrongful infliction of emotional distress
Mismanagement of employee benefit plans
The cost of EPLI coverage depends on your type of business, the number of employees you have and various risk factors such as whether your company has been sued over employment practices in the past. The policies will reimburse your company against the costs of defending a lawsuit in court and for judgments and settlements. The policy covers legal costs, whether your company wins or loses the suit. Policies also typically do not pay for punitive damages or civil or criminal fines. Liabilities covered by other insurance policies such as workers compensation are excluded from EPLI policies.
To prevent employee lawsuits, educate your managers and employees so that you minimize problems in the first place:
Create effective hiring and screening programs to avoid discrimination in hiring.
Post corporate policies throughout the workplace and place them in employee handbooks so policies are clear to everyone.
Show employees what steps to take if they are the object of sexual harassment or discrimination by a supervisor. Make sure supervisors know where the company stands on what behaviors are not permissible.
Document everything that occurs and the steps your company is taking to prevent and solve employee disputes.
General Liability - A broad term meaning liability insurance, other than automobile liability or employers' liability, written to cover professional and commercial risks. In respect to commercial liability, various available coverage's could cover such risks as premises and operations, contractual liability, products and completed operations. A form of insurance designed to protect owners and operators of businesses from a wide variety of liability exposures. These exposures could include liability arising out of accidents resulting from the premises or the operations of an insured, products sold by the insured, operations completed by the insured and liabilities assumed by the insured through specific types of contracts.
General liability insurance can be purchased separately or as part of a business-owner's policy (BOP). A BOP bundles property and liability insurance into one policy; however, the liability coverage limits are generally pretty low. Businesses that need more coverage usually purchase liability insurance as a separate policy. The amount of coverage a business needs depends on a couple of factors:
Perceived risk. Business owners should first consider the amount of risk associated with their business. For example, a business that manufactures heavy machinery is at a greater risk of being sued than a company that manufactures linens, and would therefore need more liability insurance.
The state in which you operate. Businesses that operate in states with a history of awarding high damage amounts to plaintiffs typically need to carry liability insurance with higher coverage limits. An insurance broker can offer guidance in this area.
Under a general liability insurance policy, the insurer is obligated to pay the legal costs of a business in a covered liability claim or lawsuit. Covered liability claims include bodily injury, property damage, personal injury, and advertising injury (damage from slander or false advertising). The insurance company also covers compensatory and general damages. Punitive damages aren't covered under general liability insurance policies because they're considered to be punishment for intentional acts.
General liability insurance policies always state a maximum amount that the insurer will pay during the policy period. Usually these policies also list the maximum amount the insurer will pay per occurrence. For example, if a company has a $1 million occurrence cap in its liability policy and it's successfully sued for $1.5 million, the insurer would pay $1 million and the business would be responsible for paying $500,000.
To cover these types of situations, many companies purchase umbrella liability insurance, which picks up where their general liability coverage ends. Umbrella liability covers payments that exceed their other policy's limits, and provides additional coverage for liabilities not covered in a standard liability insurance policy.
Most insurance companies require their policyholders to report as soon as possible any accidents that could lead to a liability claim. The insurer may then require the business owner to document the situation, forward all summonses and legal notices, and cooperate fully in any investigations.
Taking precautions before an accident can help keep your liability and insurance rates down. All businesses can take certain steps to lower the chance of a liability insurance claim:
Set a high standard for product quality control;
Make sure all company records are complete and up-to-date;
Be sure employees are properly trained;
Get safety tips for your type of business from your insurance company.
Executive Liability - Products that respond to the management exposures of public, private and non- profit companies including Directors & Officers, employment practices, crime and dishonesty and fiduciary liability.
D&O (Management Liability)
Flexible Directors and Officers (D&O) insurance addresses broad risks of private, public and non- profit institutions.
Crime and Dishonesty
Coverage that defends companies from losses due to criminal exposures.
Employment Practices
Solutions to help companies respond to claims of employment practices violations including harassment and discrimination.
Fiduciary
Products that respond to claims of the mishandling of funds that a company holds on behalf of others.
Property - Property insurance provides protection against most risks to property, such as fire, theft and some weather damage. This includes specialized forms of insurance such as fire insurance, flood insurance, earthquake insurance, home insurance or boiler insurance. Property is insured in two main ways - open perils and named perils. Open perils cover all the causes of loss not specifically excluded in the policy. Common exclusions on open peril policies include damage resulting from earthquakes, floods, nuclear incidents, acts of terrorism and war. Named perils require the actual cause of loss to be listed in the policy for insurance to be provided. The more common named perils include such damage- causing events as fire, lightning, explosion and theft.
There are three types of insurance coverage. Replacement cost pays the cost of replacing your property regardless of depreciation or appreciation. Extended replacement cost will pay over the coverage limit if the costs for construction have increased. This generally will not exceed 20% of the limit. Actual Cash Value provides replacement minus depreciation. When you obtain an insurance policy, the coverage limit established is the maximum amount the insurance company will pay out in case of loss of property. This amount will need to fluctuate if homes in your neighborhood are rising; the amount needs to be in step with the actual value of your home. In case of a fire, household content replacement is tabulated as a percentage of the value of the home. In case of high value items, the insurance company may ask to specifically cover these items separate from the other household contents. One last coverage option is to have alternative living arrangements included in a policy. If a fire leaves your home uninhabitable, the policy can help pay for a hotel or other living arrangements.
Our Services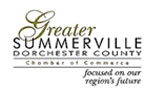 Are you interested in our services?
Please Contact Us Today! 843-879-0941