Home Insurance
Life is unpredictable. You can't always plan for every circumstance or predict each event. That's why, as a homeowner, you want the best home insurance possible, to protect your house from whatever comes.
C2G Capital Management, we specialize in foresight for every eventuality. We understand that your house is more than just a mere residence. Your home is also the sum of everything contained within it, the place that houses your every possession.
That's why C2G Capital Management's homeowners insurance covers more than just the house itself. Should your home or possessions become damaged or destroyed, C2G Capital Management's homeowner's insurance has everything covered, so that nothing is lost regardless of what comes.
Our policies include coverage for damages in case of:
Fire
Flood
Wind
Lightning
Vandalism
Theft
Because every home and family is different, C2G Capital Management tailors each policy to suit your unique needs. Your C2G Capital Management home insurance expert will get to know your house and help enact a policy that offers you the best homeowners insurance possible at the best rate.
Be prepared for the unpredictable with a homeowners insurance policy from C2G Capital Management.
To find out more about homeowners insurance, call C2G Capital Management today!
Our Services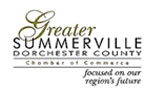 Are you interested in our services?
Please Contact Us Today! 843-879-0941