Health Insurance
If you're looking for terrific medical coverage for you or your family, C2G Capital Management now offers outstanding health insurance that will keep you all covered at reduced rates.
Our comprehensive health insurance plans are a terrific way to give your family private health insurance coverage. You and your family will receive the very best in care as well as access to the best doctors and health care professionals.
C2G Capital Management 's health insurance coverage plans give you access to the very best healthcare providers. We offer a variety of plans at flexible rates, so you can customize a healthcare plan that suits your precise needs.
Give your family the very best in healthcare with terrific health insurance from C2G Capital Management!
To find out more about medical insurance, or to receive a quote, call C2G Capital Management today.
Our Services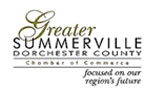 Are you interested in our services?
Please Contact Us Today! 843-879-0941